Thanks for visiting!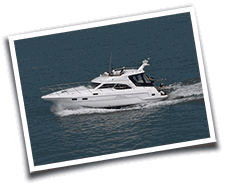 CAPE MAY BOATING SCHOOL is a local South Jersey boat licensing school located in Northfield, Atlantic County New Jersey. We offer classroom instruction as well as private classes at you home. Here you will learn boating basics in order to get your boat safety certificate commonly referred to as a boat license. We have been providing boaters with a boating basics education and a New Jersey Boating certificate (license) to allow them to operate on the waters of the state of New Jersey safely and legally since 1997. All operators of power vessels on tidal waters in the state of NJ must have a boating safety certificate.
We serve Cape May County, Atlantic County, Cumberland County, and Gloucester County as well as the Philadelphia area. Students come from South Jersey, North Jersey, Philadelphia and New York. Non NJ residents and can get a boating safety certificate as well as people visiting from other countries that need their certificate to work for the summer. All classes are $65. There are no other fees and no need to renew your boating safety certificate (license). This is a boating safety certificate however it is commonly referred to as a license in general and on this site.
All tidal water boat licenses are regulated through New Jersey State Police (NJSP). The license that you will receive is the same license that the U.S. Coast Guard USCG offers.
We are located in the center of Cape May Court House, Cape May County, New Jersey. All instructors are National Safe Boating Council Certified or boat Captains.
We are focused on providing high-quality service and customer satisfaction - we will do everything we can to meet your expectations.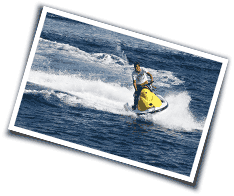 Our one day fully comprehensive course covers everything you need to know to successfully pass the New Jersey approved test to have your boating license and to be a safer boater. Our students will receive a boating safety book and other material which is yours to take home. After successfully completing the course, you will be issued a temporary certificate and your actual license will be sent to you in the mail. The test is given on the day of the class. After successful completion of the test, you will receive your temporary license that day!
Call or email for class dates and times. Weekend and weekdays are available. Class sizes are small so there is more interaction with students. We will come to you for a private class. Contact us to find out how and to see if you are within our travel area. Minimum of 5 people required. Cost for private class is $75 per person with a minimum of five students.

FREE 60 DAY MEMBERSHIP TO SEA\\TOW!
FREE 60 day membership for new members and 60 day extension for current members with successful completion of our course. Please ask us about SeaTow Membership when you attend our class.
Free Membership is one time only.
Classes held at Hereford Inlet Marina boat yard on Route 9 South Rio Grande, NJ 08242